Mo Coulson is a Celtic harper, a singer songwriter, storyteller.
</font>Harps, Songs, Red Herrings, & Mermaids.
Mo Coulson has loved music and harps for as long as she can remember. She has played at folk clubs and a variety of events, from schools to more formal functions. She plays the Celtic lever harp and enjoys playing all kinds of music from traditional to classical. She also sings and plays mostly original songs with harp or guitar, and uses the harp for storytelling for children and adults.

She plays with Red Herrings - a folk trio with Kate Easton & Sam Watts, playing songs and tunes both traditional and original. and they have recorded an EP, Sunrise

She has recorded 2 albums with multi-instrumentalist Chris Conway - Spirits Of The Mermaids and Spirits Of The Angels - on the Paradise Music label. She has also recorded as a special guest on albums by Chris Conway, Govannen, Kenneth J Nash, Martin Burch and Roger Pugh

Like her mermaid heroines, she is drawn to the sea and takes regular visits to her favourite spot in Lyme Regis.

Bookings
Mo Coulson

can provide beautiful background music for wedding receptions and other special events including parties and corporate events. Mo can also be booked for gigs and storytelling . Contact via

email.

Red Herrings

are available for gigs and can be contacted through the same email address or through their

Facebook page

, where there are sound clips of their recording sessions.
Concerts 2017
10th June - The Green Place, Sileby - with Red Herrings


20th August - Bradgate Park Festival - with Red Herrings
Albums
Mo Coulson & Chris Conway - The Enchanted Forest




| | |
| --- | --- |
| 1 | Portal Key - Unlock |
| 2 | Enchanted Forest Portal |
| 3 | Into The Forest |
| 4 | Glade Of Memories |
| 5 | Around The Fire |
| 6 | The Enchanter's Dance |
| 7 | Forest Dreams |
| 8 | The Darkwood |
| 9 | Rainbow Gathering |
| 10 | The Bear Dance |
| 11 | Out Of The Forest |
| 12 | Portal Key - Lock |

A wondrous multi-instrumental journey through an enchanted forest featuring Celtic harp, Irish whistles, and a host of exotic instruments. Follow the journey through the portal into the forest and a glade of memories, sit around the fire with a tree spirit, dance to an enchanter's music, hear the creepy Darkwood, and celebrate at a festive Rainbow Dance.



| | |
| --- | --- |
| Mo Coulson - | Celtic harp, vocals, shakers, chimes, whispers |
| Chris Conway - | keyboards, piano, low & tin Irish whistles, acoustic & electric 9 string guitars, zither, bombarde, theremin, metallophone, bodhran, chimes, temple bells, percussion, drum loops, field recordings, voice, whispers. |

Buy The Enchanted Forest CD - £10




downloads
Bandcamp
soon

streaming
Spotify


Mo Coulson & Chris Conway - Spirits Of The Angels




| | | |
| --- | --- | --- |
| 1 | Angel At The Gates Of Dawn | mp3 |
| 2 | Kyrie Eleison | mp3 |
| 3 | Guardian Angel | mp3 |
| 4 | Angel Descending | mp3 |
| 5 | On Angel Wings | mp3 |
| 6 | An Angel In Ireland | mp3 |
| 7 | The Angel's Dream | mp3 |
| 8 | Angel Alone | mp3 |
| 9 | Angel Ascending | mp3 |
| 10 | Angel At The Gates Of Night | mp3 |
| 11 | Guardian Angel - reprise | mp3 |

An Angel Spends A Day On Earth. Beautiful relaxing angelic music featuring Celtic harps, Irish whistles, voices, zither and more. Follow the story of an angel who hears a child's voice, and spends a day on Earth seeking the child.



| | |
| --- | --- |
| Mo Coulson - | Celtic harp, vocals, chimes, whispers |
| Chris Conway - | keyboards, piano, Irish whistles, acoustic 9 string guitar, vocals, bodhran, zither, temple bells, chimes, percussion, whispers. |


Reviews
Light and airy, deep and satisfying, this 11 track CD from Paradise Music just continued to blow me away. Even after my ears aren't listening anymore my heart and soul stayed very happily plugged in.

The voices and instruments came together to just take me all kinds of places. I would recommend this Celestial Hunny to anyone wanting a light meal that sticks to the spiritual ribs.
Thanks so much you two for slowing this old soul down.
Love & Light,
Riki Frahmann - Mystic Living Today e-zine

Provides me with a dreamscape within which to produce ideas. For me, good background music of the relaxing kind - which one needs in a busy life.
Writer Rich, Amazon

buy Spirits Of The Angels CD - £10 free postage


downloads

Amazon.co.uk
Amazon.com



Mo Coulson & Chris Conway - Spirits Of The Mermaids




| | | |
| --- | --- | --- |
| 1 | Towards The Shore | |
| 2 | Mermaids Join The Dance | |
| 3 | Ophelia | |
| 4 | Lure Of The Siren | |
| 5 | Melusina | |
| 6 | Storms And Sea | |
| 7 | Longing For The Sea | |
| 8 | Underwater Dreams | |
| 9 | Don't Make A Sound | |
| 10 | Mermaid's Wedding Dance | |
| 11 | The Water Kelpie | |
| 12 | Lady In The Moon | |
| 13 | Return To The Sea | |

Relaxing Celtic music and songs featuring a host of instruments such as Celtic harp, Irish whistles, zither and flute and Mo Coulson's beautiful voice, plus guest players from the Govannen and Red Herrings groups. Follow the story of Melusina, a mermaid who is torn between her life with a man she loves and the pull of her old life in the sea.




Mo Coulson -

Celtic harp, vocals, accordian

Chris Conway -

keyboards, Irish tin & low whistles, acoustic & electric 9 string guitars, bombarde, zither, bamboo flute, kalimba, vocals, bodhran, percussion, sound effects.


Sam Watts -

vocals, flute – 3, 4, 5, 6, 12
</td>

Kate Easton -

vocals – 3, 5, 6, 12

Adele McMahon -

violin – 1, 2, 4, 10, 13

Dan Britton -

bodhran – 2, 4, 8, 10

Sarah Hickman –

cello – 1, 9, 13


Reviews
I especially enjoyed listening to this album from start to finish with headphones to be fully immersed in the lush aqueous soundscapes created within this imaginative and entrancing musical adventure. -
Michael Diamond
Awareness Magazine - July/August 2014

The overall sound has a light Celtic flavor and a relaxed quality that evokes a sense of peace and serenity. Coulson's vocals drift through several of the tracks, including the beautiful "Don't Make A Sound" and the music box-like "Melusina."
Remarkable, relaxing Celtic music that tells a beautiful love story based on the tales of Melusine, who appears in much mermaid mythology. Features special guests from the award-winning Govannen.
Holistic Page - Australia


buy Spirits Of The Mermaids CD - £10 - free postage




also available from
Amazon.co,uk

downloads

Amazon.co.uk
Amazon.com
Mo also plays guest appearances on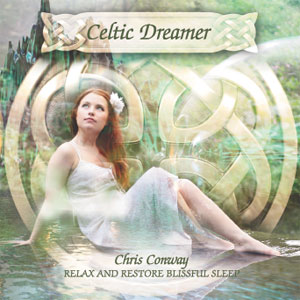 Chris Conway - Celtic Dreamer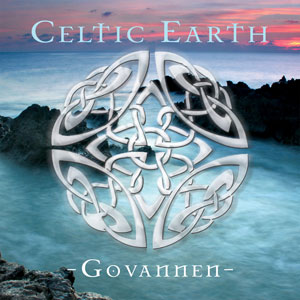 Govannen - Celtic Earth
Chris Conway - Budhha Dreamer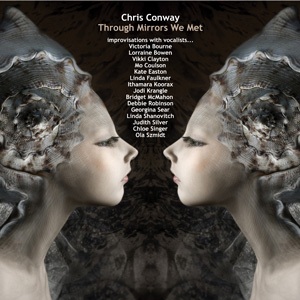 Chris Conway - Through Mirrors We Met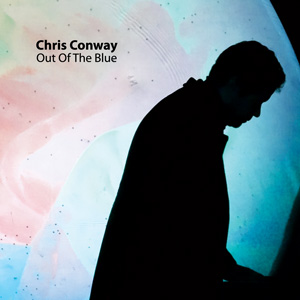 Chris Conway - Out Of The Blue