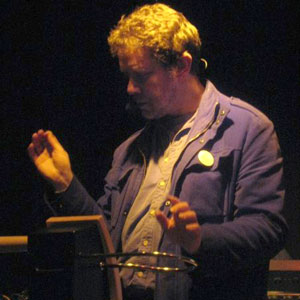 chris conway
theremin, keyboards, voice, kalimba, flutes,

A multi-instrumentalist blending washes of treated theremin and vocals blended with keyboards, flutes and guitar to create rich deep layers of sound. He has worked with a wildly diverse set of musicians including Talvin Singh, Peter Tork (Monkees), Derek Bailey, Martin Barre (Jethro Tull), Gavin Bryars, Dr L Subramanium.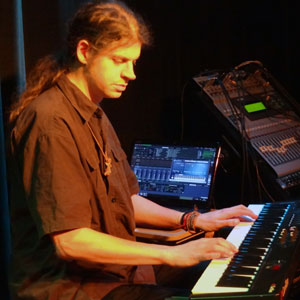 jim tetlow

laptop, keyboard, software synths, effects, cajon
Uses sounds from a wide variety of sources and reworks them to play in his setup of live electronics. He has recorded a number of albums in his own right and with bands
Muted Fnord
,
Multimorph
,
Shapeshifter
,
Endgame
,
Tetlow & Broadhurst
,
The Two Thirds
,
Focal Gaol
and more.