France Ellul featuring Govannen - Spirits Of The Forest





France Ellul - Celtic harp

Govannen

-

Chris Conway -

tin & low Irish whistles, keyboards, Spanish guitar, theremin, kalimba, metalophone, bamboo flute, bodhran, Balinese & frame drums, percussion, vocals

Adele McMahon - violin, vocals

Bridget McMahon - voice

Dan Britton -

bodhran, acoustic guitar, frame drum, vocals

| | | |
| --- | --- | --- |
| 1 | The Forest Awakes | mp3 |
| 2 | Brightness | mp3 |
| 3 | Dreamer in the Woods | mp3 |
| 4 | Zephyr | mp3 |
| 5 | The Secret Path | mp3 |
| 6 | Between Showers | mp3 |
| 7 | Elder and Elm | mp3 |
| 8 | The Enchanted Glade | mp3 |
| 9 | Midnight – Spirits Rising | mp3 |
| 10 | Spirits of the Forest - New Dawn | mp3 |

background
Spirits of the Forest completes a trilogy of albums by Celtic harper France Ellul in colaboration with producer Chris Conway following Spirits of the Sea, and Spirits of the Moon.
As Chris also produces the Irish band Govannen's albums, he thought it would eb a great idea to bring Govannen and France together on this album to get an earthier rootsier sound than on the spacier "Moon" album and the lush "Sea" album.




influences
Alan Stivell, Robin Williamson, An Triskell, Paul Winter



trivia
2, 5, 7 by France Ellul
1, 3, 8, 10 by Chris Conway
4 by Chris Conway & France Ellul
6, 9 by France Ellul & Govannen

Produced by Chris Conway

on Midnight - Spirits Rising Chris recorded the metalophone part in the open air at Brocks Hill Park, Leicestershire.

CCs fave track - Zephyr



hear all the tracks on Youtube


track by track

The narrative
A traveller makes his way through an ancient forest, with some trepidation, as he remembers tales of the wood spirits that inhabit this magical realm.


1. The Forest Awakes (Conway)
The dawn chorus heralds the break of day as the forest shakes off its slumber.

France Ellul – Celtic harp
Chris Conway – tin & low whistles, keyboards, frame drum, percussion, sound effects, vocals
Adele McMahon – violin
Bridget McMahon – vocals
Dan Britton – bodhran, vocals


2. Brightness (Ellul)
The traveller awakens to the brightness of day as light filters through the branches. He chooses one of many unknown paths for his journey.

France Ellul – Celtic harp
Chris Conway – tin & low whistles, keyboards, frame drum, Balinese drum, percussion
Adele McMahon – violin
Bridget McMahon – vocals
Dan Britton – bodhran



3. Dreamer in the Woods (Conway)
Weary, he takes his rest beneath an Alder tree, the tree of protection. He dreams the sound of water and the swirl of fire.

France Ellul – Celtic harp
Chris Conway – tine & low whistles, keyboards, bamboo flute, bodhran, frame drum, vocals
Bridget McMahon – vocals



4. Zephyr (Conway & Ellul)
A warm wind from the west fills him with a longing to find the magical heart of this mystical kingdom.

France Ellul – Celtic harp
Chris Conway – tin whistles, keyboards, frame drum, percussion, vocals, sound effects
Adele McMahon – violin, vocals
Dan Britton – bodhran, vocals




5. Secret Path (Ellul)
Wondering which way to go, the traveller is drawn to a secret path as, transfixed, he watches a shining leaf fall gently to earth.

France Ellul – Celtic harp
Chris Conway – Spanish guitar, Irish tin & low whistles, keyboards, frame drum, percussion, vocals
Adele McMahon – violin
Dan Britton – bodhran


6. Between Showers (Ellul & Govannen)
The day begins to wane as, between showers of rain, he looks up at the darkening sky.

France Ellul – Celtic harp
Chris Conway – piano, Irish tin whistles, keyboards, sound effects
Adele McMahon – violin
Dan Britton – acoustic guitar



7. Elder and Elm (Ellul)
The path becomes an avenue; he smells the fragrant white blossoms of the Elder to his left and sees the fluttering oval leaves of the Elm to his right.

France Ellul – Celtic harp
Chris Conway – keyboards, Irish low whistle
Dan Britton – acoustic guitar



8. The Enchanted Glade (Conway)
The avenue leads him to The Enchanted Glade, glowing with a spellbinding luminescence. Enthralled, he hears unearthly voices all around him.

France Ellul – Celtic harp
Chris Conway – keyboards, kalimba, theremin, frame drum, Balinese drum, percussion, vocals
Adele McMahon – violin
Bridget McMahon – vocals
Dan Britton – bodhran, vocals



9. Midnight – Spirits Dance (Ellul & Govannen
Midnight. Out of the stillness, the spirits enter the glade and encircle him in a majestic dance.

France Ellul – Celtic harp
Chris Conway – metalophone, Irish tin whistle, theremin, keyboards, Balinese drums, sound effects, percussion
Adele McMahon – violin
Bridget McMahon – vocals
Dan Britton – frame drum



10. Spirits of the Forest (Conway)
The spirits of the forest sing a haunting song, imbuing him with gifts of wisdom and tranquillity; they melt away as a storm approaches: a new dawn for the traveller.

France Ellul – Celtic harp
Chris Conway – Irish low whistle, keyboards, bodhran, Balinese and frame drum, percussion
Adele McMahon – violin
Bridget McMahon – vocals
Dan Britton – bodhran, vocals

review

Another winning CD from the New Age masters at U.K. based Paradise Music, Spirits Of The Forest features the music of the Celtic harpist France Ellul and the group known as Govannen.

With swirling harp sounds filtered through magical electronic keyboards, light percussion, acoustic guitars, bamboo flutes, ethereal, wordless female voices and more, Spirits Of The Forest is a truly captivating sonic journey.

Supporting the Celtic Harp of Ellul are some great players such as album producer Chris Conway (keyboards, theremin, sound effects and percussion), Dan Britton (acoustic guitar, frame drum) and many others. While this music is definitely not rock, the very unique nature of this blend of heavenly instrumental Celtic flavored music from England should hold infinite fascination to fans of groups like Jethro Tull and guitar instrumentalist Mike Oldfield as well. Also the sound is somewhat reminiscent of that great soundtrack to Stanley Kubrick's brilliant Barry Lyndon movie. It's just that good!

As is standard with all the CD releases on Paradise Music, the sound and packaging of Spirits Of The Forest is first rate and will have you reaching for that replay button more than once.


buy cd

Amazon.co,uk




downloads

you might also like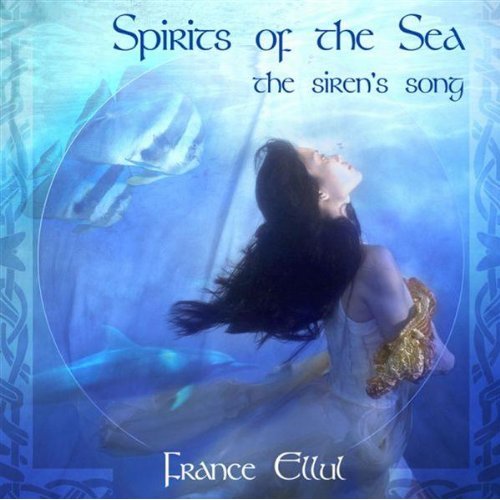 France Ellul - Spirits of the Sea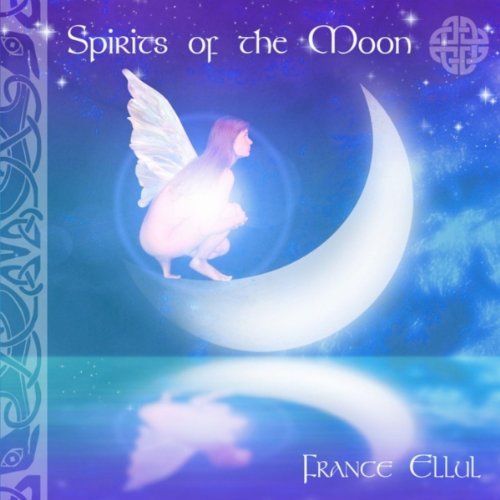 France Ellul - Spirits of the Moon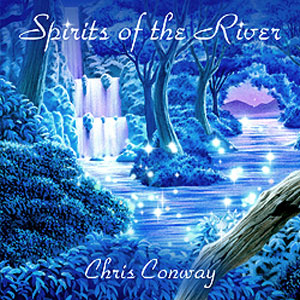 Spirits of the River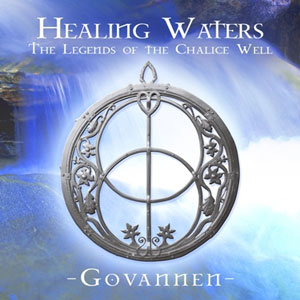 Govannen -
Healing Waters
more Chris Conway
ambient & new age
more Chris Conway
Celtic music